CONSTRUCTION OF
PISTAS DE PÁDEL LOWCOST
La pista de Pádel modelo LowCost esta diseñada con una estructura de pilares y bastidores de la manera más eficaz para su transporte, de manera que resulta más económica con una relación calidad-precio óptima. Se trata de una pista reglamentaria y muy segura.
Somos fabricantes de pistas de pádel expertos en espacios deportivos. Una instalación perfecta y el cuidado por los detalles hace que nuestros clientes queden satisfechos.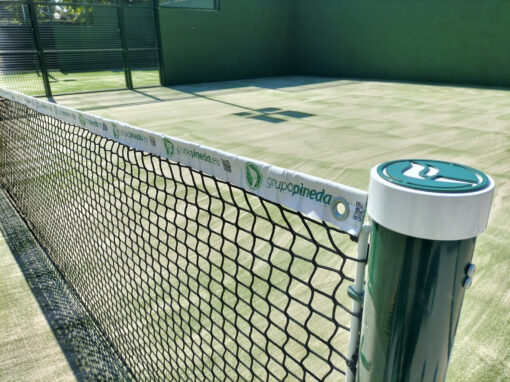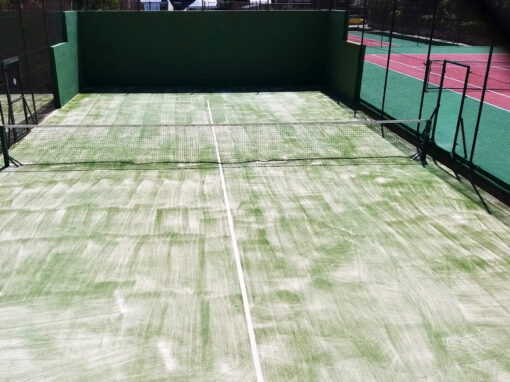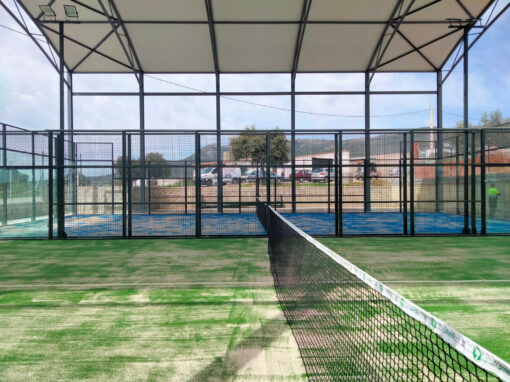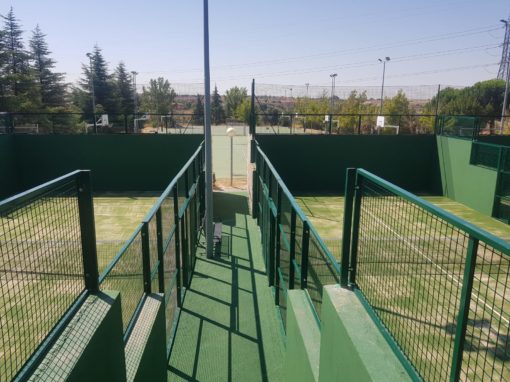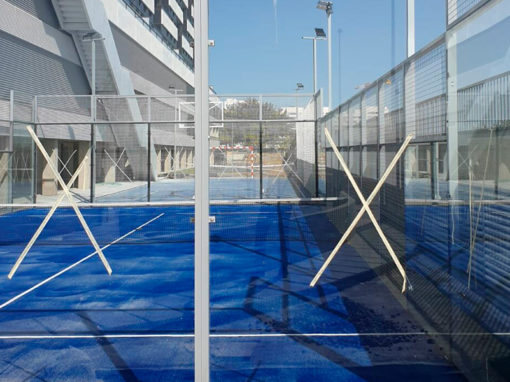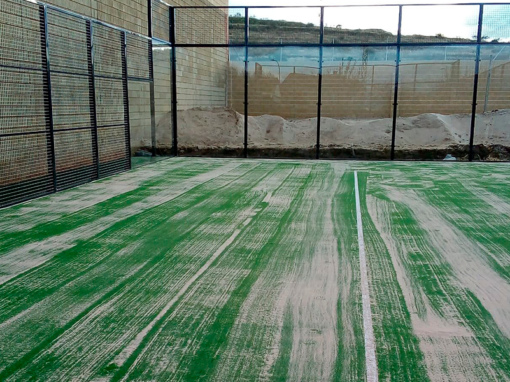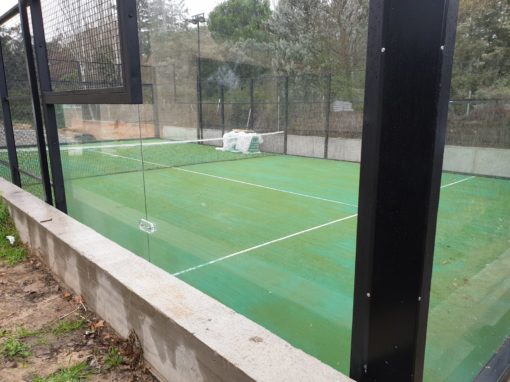 Somos fabricantes de pistas de pádel expertos en esta clase de espacios deportivos.  Empresa de construcción de pistas de pádel lowcost. Aseguramos una instalación perfecta en la que cuidamos hasta el más mínimo detalle para asegurar que nuestros clientes queden satisfechos.
Económica
La reducción del coste del transporte gracias a el diseño de pilares y bastidores la convierte en la más económica de la gama.
For indoor and outdoor use
Ideal for indoor and outdoor use
Complies with regulations
Todas las pistas de pádel Pineda cumplen con la normativa reglamentaria del pádel para competiciones.
Stable and secure
The Pineda padel courts are all completely stable and safe.
Diferentes colores
Available in different colours
E

Estructura de los fondos basada en bastidores metálicos formados por marco de tubo de acero anclados a pilares metálicos.

E

Malla electrosoldada, cortada a medida con sistema antilesiones.

E

Vidrios templados con cantos pulidos y avellanados. Incluye kit de neopreno, casquillos de pvc y tornillería antioxidante.
¿Cuánto cuesta construir una pista de pádel lowcost?
Contacta con nosotros sin compromiso y cuéntanos tus necesidades y el presupuesto estimado para la realización de la obra o el mantenimiento. Buscaremos el precio para construir tu pista de pádel que más se ajuste tus intereses. Confía en nosotros para encontrar la solución idónea para tu espacio deportivo. Somos profesionales con gran experiencia y años en el sector capacitados para amoldarnos a lo que necesites y buscar juntos el presupuesto perfecto. Ofrecemos las condiciones perfectas para instalar y mantener una pista de pádel al mejor precio.
Grupo Pineda is a leader in the installation of porous concrete paving . We are experts in this material and its qualities. We are a company that builds sports facilities and playgrounds with decades and decades of experience. A leading company in the sector that operates under a very clear premise: to transform open spaces into leisure spaces that provide people with unique sensations. To achieve this, we make use of a multidisciplinary technical team, in-depth knowledge of the sector and a total professional vocation. We want to give shape to your projects. We want to give you the installation you need.