CONSTRUCTION OF
CHILDREN'S PLAYGROUNDS
At Grupo Pineda we have been building the best playgrounds for years to guarantee children's fun, but without neglecting their safety. These spaces are one of the key environments in children's development.
In order to ensure that the park has the appropriate characteristics for each case, our work process starts with a preliminary study. To do this, it is essential to know the specific needs that our clients require. In this way, we can always offer the most suitable solution and ensure that the children's playgrounds we create meet the necessary requirements.
For this reason, if you need to buy a playground, you can count on our services to increase the quality of life of parents and children. In fact, our playground designs always comply with safety regulations, but we look for ways to innovate so that children can let their imagination run wild in these spaces.
As if that were not enough, at Grupo Pineda, we only work with the best quality materials. We make sure to guarantee a great durability for all the elements that make up the playground. In this way, not only do we offer playgrounds at the best price, but also that they represent a profitable investment over time.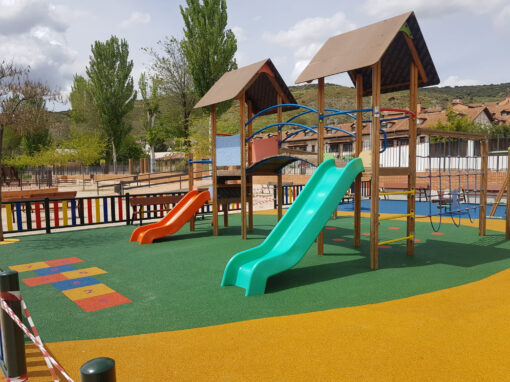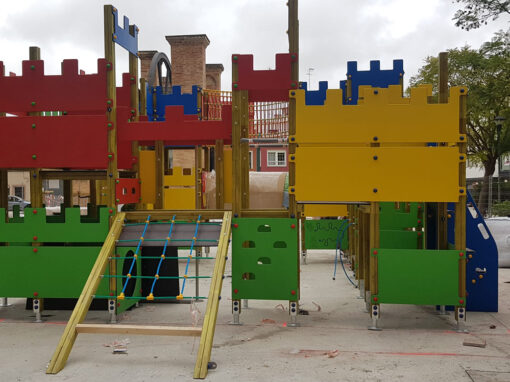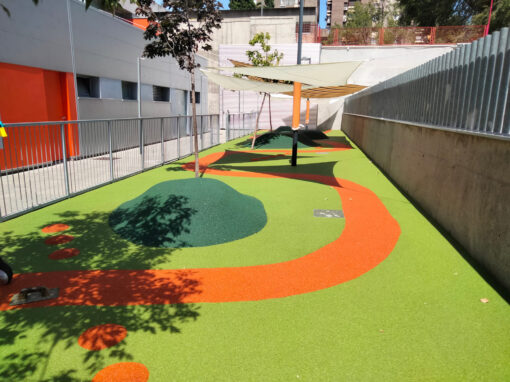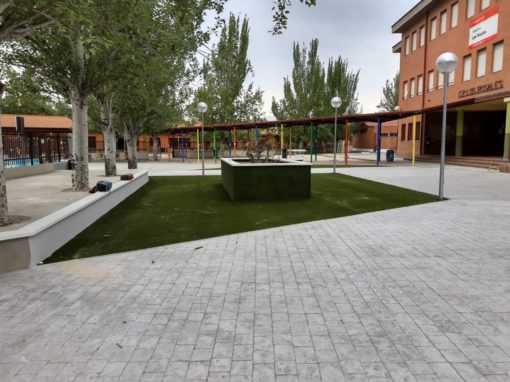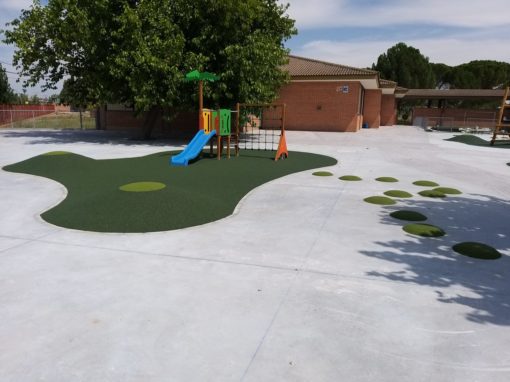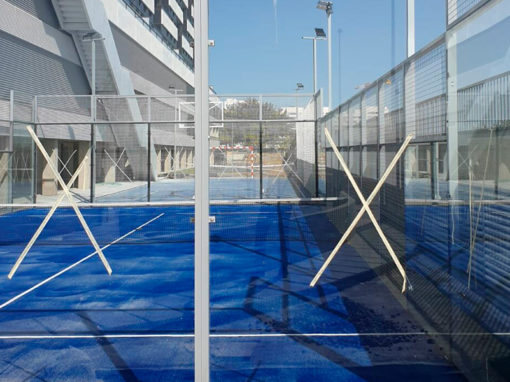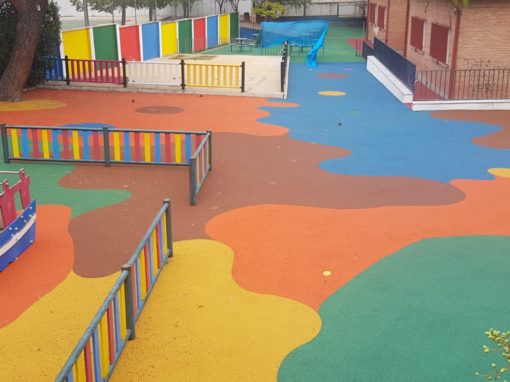 We are a playground construction company with years of experience and hundreds of jobs completed. You can count on us.
Ecological paving
The use of porous paving facilitates the achievement of BREEAM and LEED certifications, as less water is used in its manufacture. Its filtering nature facilitates the management of rainwater, avoiding the need for complex channelling that would involve greater alteration of the territory and an increase in the cost of the work to be carried out.
Low thermal emissivity
Avoids high temperatures on the pavement surface.
Perfect drainage
Its vertical drainage prevents waterlogging and the consequent deterioration of the surface.
It also reduces the reflection of wet surfaces, increasing their safety.
Complete flatness
As a vertical drainage system, the system allows the creation of a level field and ensures a completely flat surface.
Water reuse
 The drained water passes through manholes that offer the possibility of collecting the water for reuse.
No maintenance required
Its filtering characteristics and the high quality of the materials used make it a highly resistant and durable surface, without the need for costly maintenance. Therefore, it provides an economic value to the investment made.
6 cm thick porous concrete layer (painted porous finish option)
Levelling and drainage layer using gravel with an average thickness of 5 cm.
200 g/m2 waterproof plastic sheeting
160 mm drainage pipes embedded in trenches and wrapped in geotextile
Compacted and sloping natural terrain
1. Capa de caucho de 10 mm (solución POLYTAN:- POLYPLAY SE 10 -> 10 mm)
2. Capa de hormigón poroso de 6 cm de espesor (opción de acabado de poroso pintado)
3. Capa de nivelación y drenaje mediante gravilla de un espesor medio de 5 cm
4. Lámina de plástico impermeable de 200 g/m2
5. Tubos de drenaje de 160 mm metidos en zanjas y envueltos en geotextil
6. Terreno natural compactado y pendientado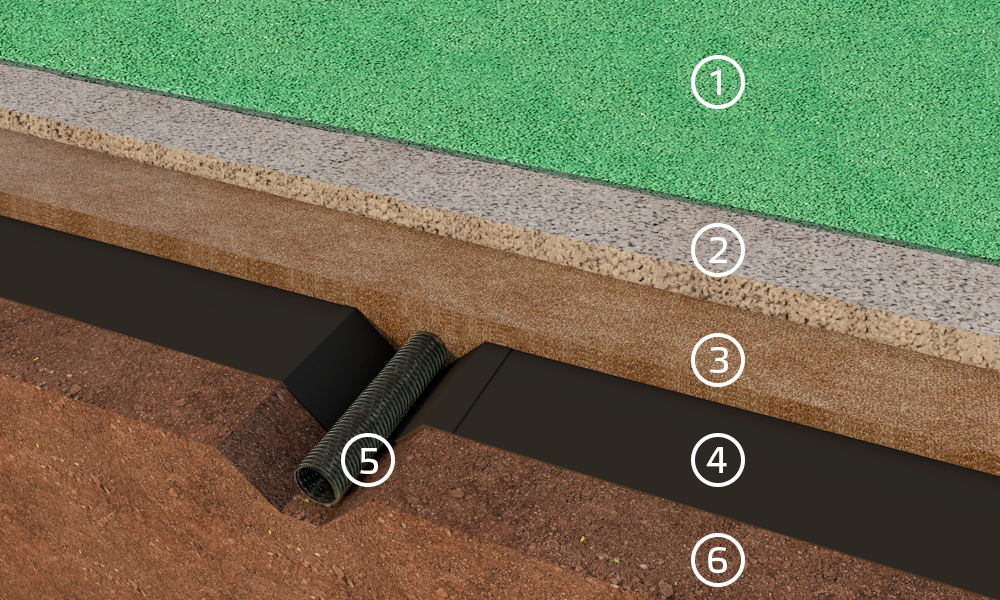 1. First of all, the ground is levelled to create the slope.
2. Ditches or access to existing gutters are opened and plastic sheeting and drainage pipes wrapped in geotextile are laid.
3. It is executed on a 20 mm diameter FILTERING SCREEDS
4. On top of the gravels, a 4/8 mm sized GRAVEL LAYER is added to facilitate water drainage.
5. The POROUS CONCRETE layer is executed, with an average thickness of 6 cm and completely level.
6. Finally, the finish is painted or the supply and installation of RUBBER POLYPLAY SE 10.
The Pineda flooring finishing system, either with a rubber solution or with a painted porous flooring solution, is perfect for school playgrounds, multi-sports courts, running tracks, retirement homes, rehabilitation facilities...
Tramex enclosure
Perforated sheet metal enclosure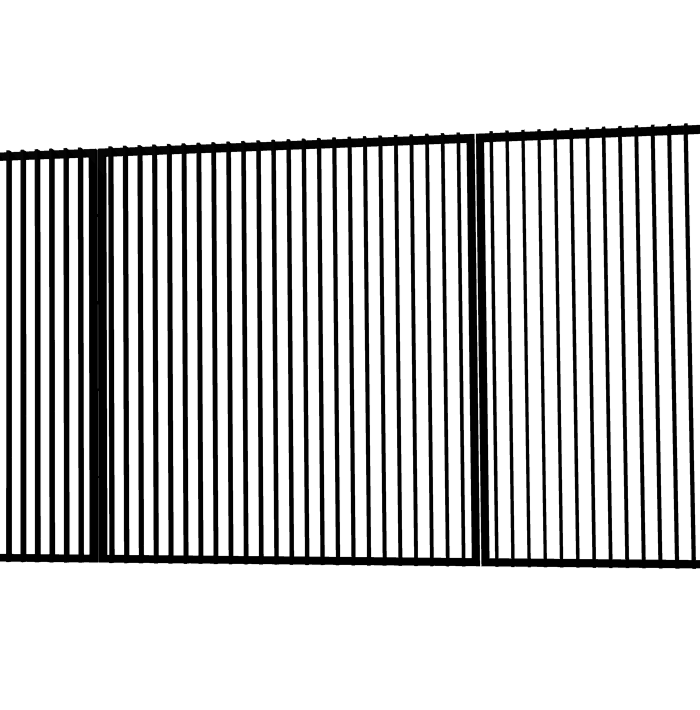 Tube enclosure
Perforated sheet metal enclosure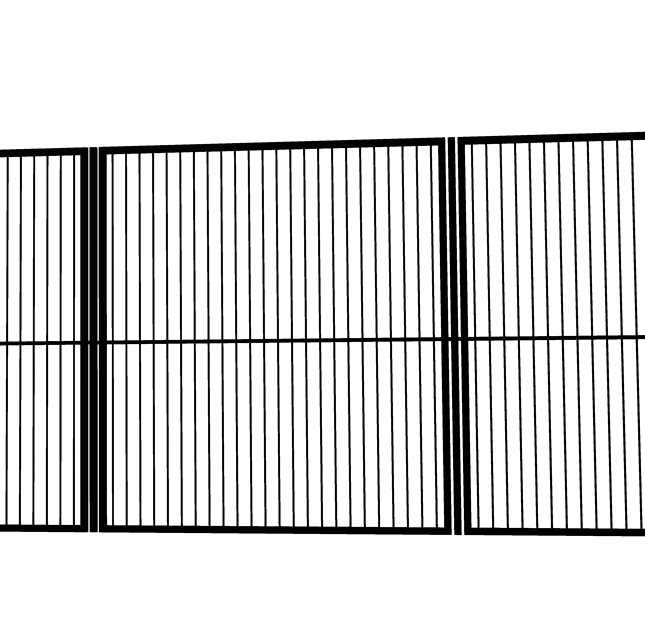 Enclosure bars
Enclosure bars
Leopard LED spotlight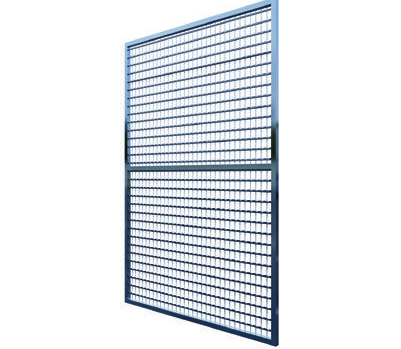 Electrowelded enclosure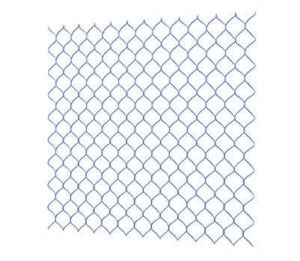 Mesh enclosure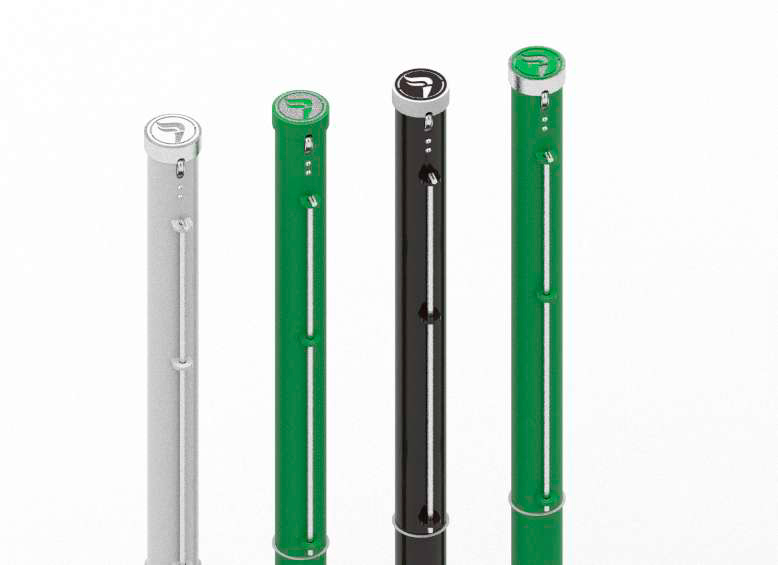 Padel poles and net
Football goal
Multisport goal
Gate grilles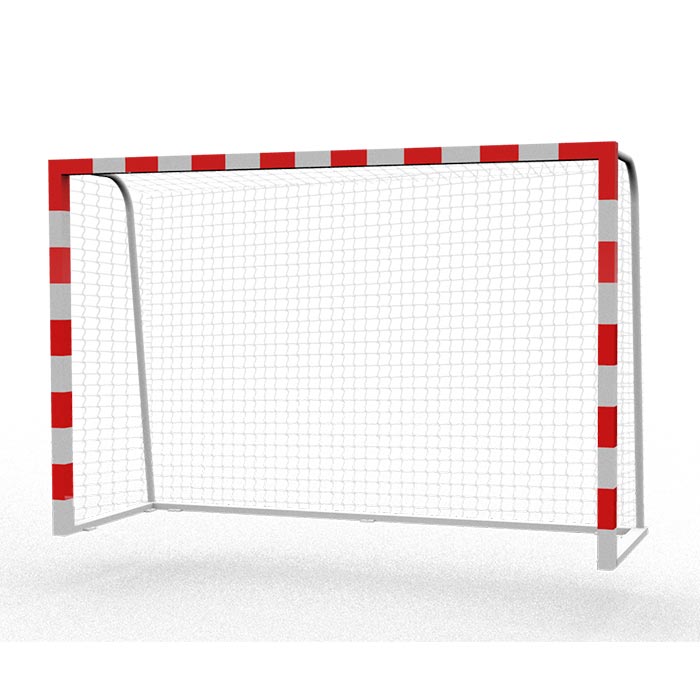 Grille goal
Tennis posts and netting
What does it take to build a park?
We have two absolute priorities in the way we work. On the one hand, to ensure that children enjoy the play area and that their safety is guaranteed. On the other hand, ensuring that our direct clients are completely satisfied with the result.
In order to achieve these two objectives, our professional advice is always available to our customers. We provide information on all aspects that must be taken into account in the construction of playgrounds. In this way, we ensure their proper functioning and durability over time.
In addition, we offer a complete manufacturing and installation service for playgrounds. In this way, we can always ensure the quality of the project and guarantee compliance with European regulations for these spaces.
Finally, we also offer a maintenance service to ensure that the installations are kept in the best possible condition and to be able to control and, in many cases, avoid necessary repairs.
Standards for the construction of playgrounds
Our long experience in the sector allows us to have a great experience in this kind of constructions. We are experts in building all types of playgrounds. In this way, we can determine the pavement that best suits the needs of the space for the safety and quiet play of the little ones.
In the same way, we are perfectly familiar with the swings and equipment for these spaces. We look for a novel and original playground design for children, but we never neglect the current regulations regarding the construction of playgrounds.
Our comprehensive knowledge of the best materials for spaces where children spend their free time allows us to create modern and safe playgrounds. Count on us for a unique and original design. We will be happy to help you.
How do you build a children's playground?
As experts in playground design, we are fully aware of the importance of play and the needs and interests of each age group. Our designs are not only original and modern, but also adapt to the conditions set by the client. In this way, we design spaces adapted to the place and to the children who will use the facilities.
On the other hand, we also select the equipment in a thorough and detailed way. We are familiar with the children's favourite games and look for solutions that suit their interests and entertainment. However, we also ensure designs that are durable and long-lasting. This is why the use of vandal-proof materials is so important.
If you need help in selecting the type of installation or creating the design of playgrounds, do not hesitate to contact Grupo Pineda. We are happy to help you find the best solutions and materials that best suit your specific needs.
Grupo Pineda is a leader in the installation of porous concrete paving . We are experts in this material and its qualities. We are a company that builds sports facilities and playgrounds with decades and decades of experience. A leading company in the sector that operates under a very clear premise: to transform open spaces into leisure spaces that provide people with unique sensations. To achieve this, we make use of a multidisciplinary technical team, in-depth knowledge of the sector and a total professional vocation. We want to give shape to your projects. We want to give you the installation you need.