RENOVACIÓN PARQUE INFANTIL
CLIENT
Escuela infantil El Barberillo
TYPE OF PROJECT
Renovación de parque infantil
LOCATION
Madrid
DESCRIPTION
Renovación del patio de la escuela infantil El Barberillo, en el distrito de Arganzuela.  Los trabajos han consistido en la renovación de zona de baldosas, sustituyendo caucho por caucho continuo de seguridad, con montículos en diferentes colores dando continuidad en el pavimento y aplicación de resinas con terminación en diferentes juegos infantiles. Paviento poroso de seguridad.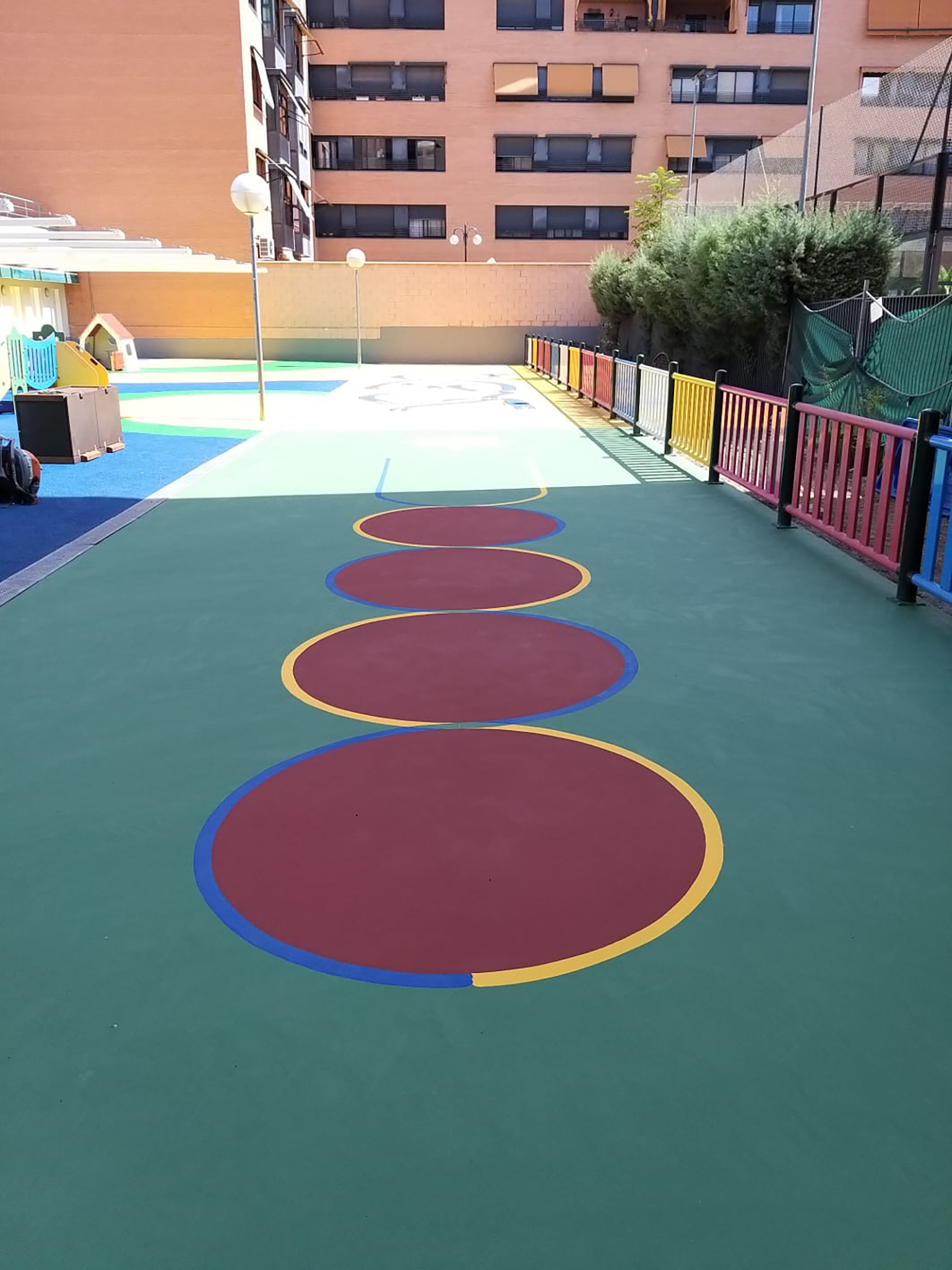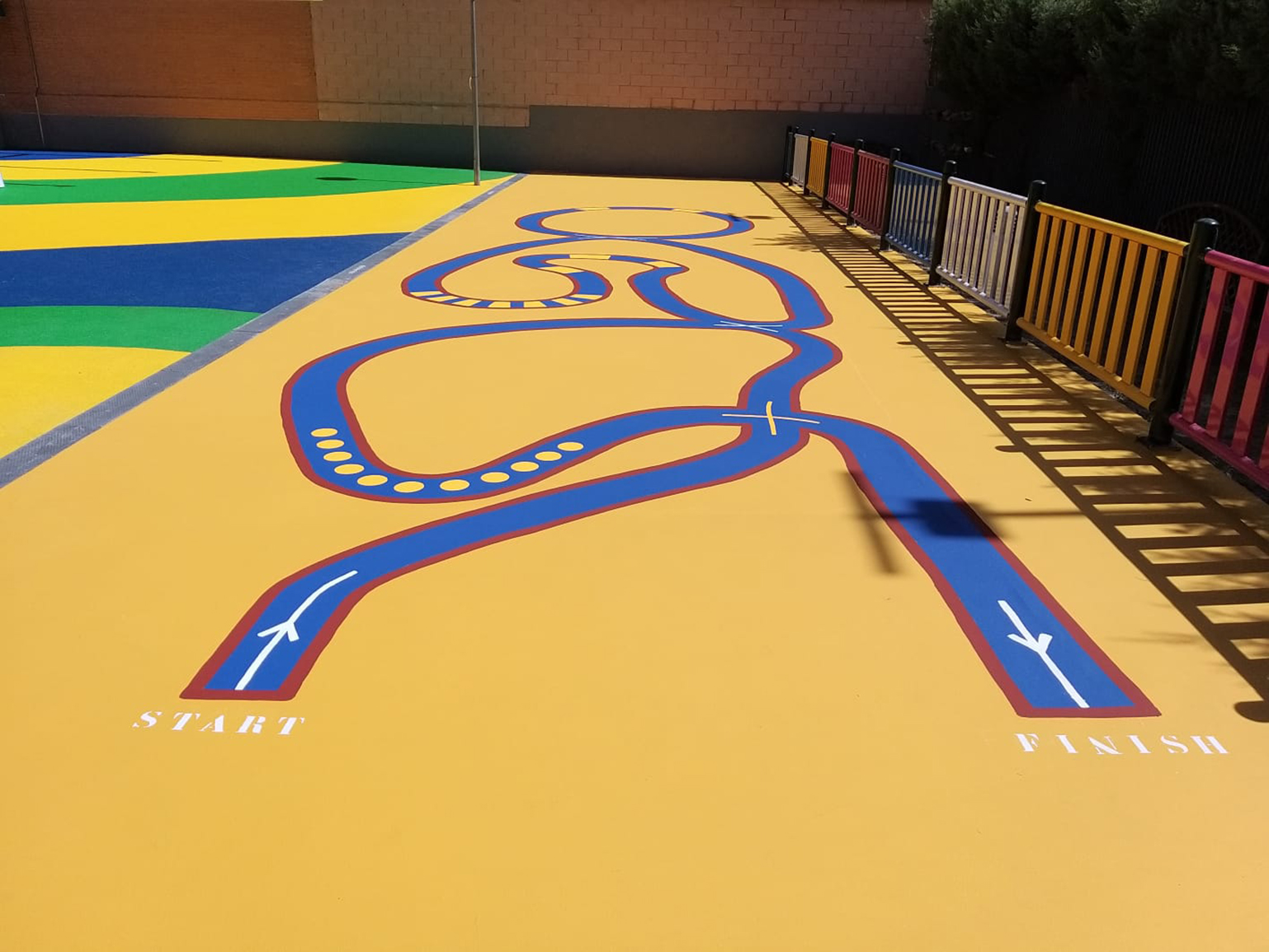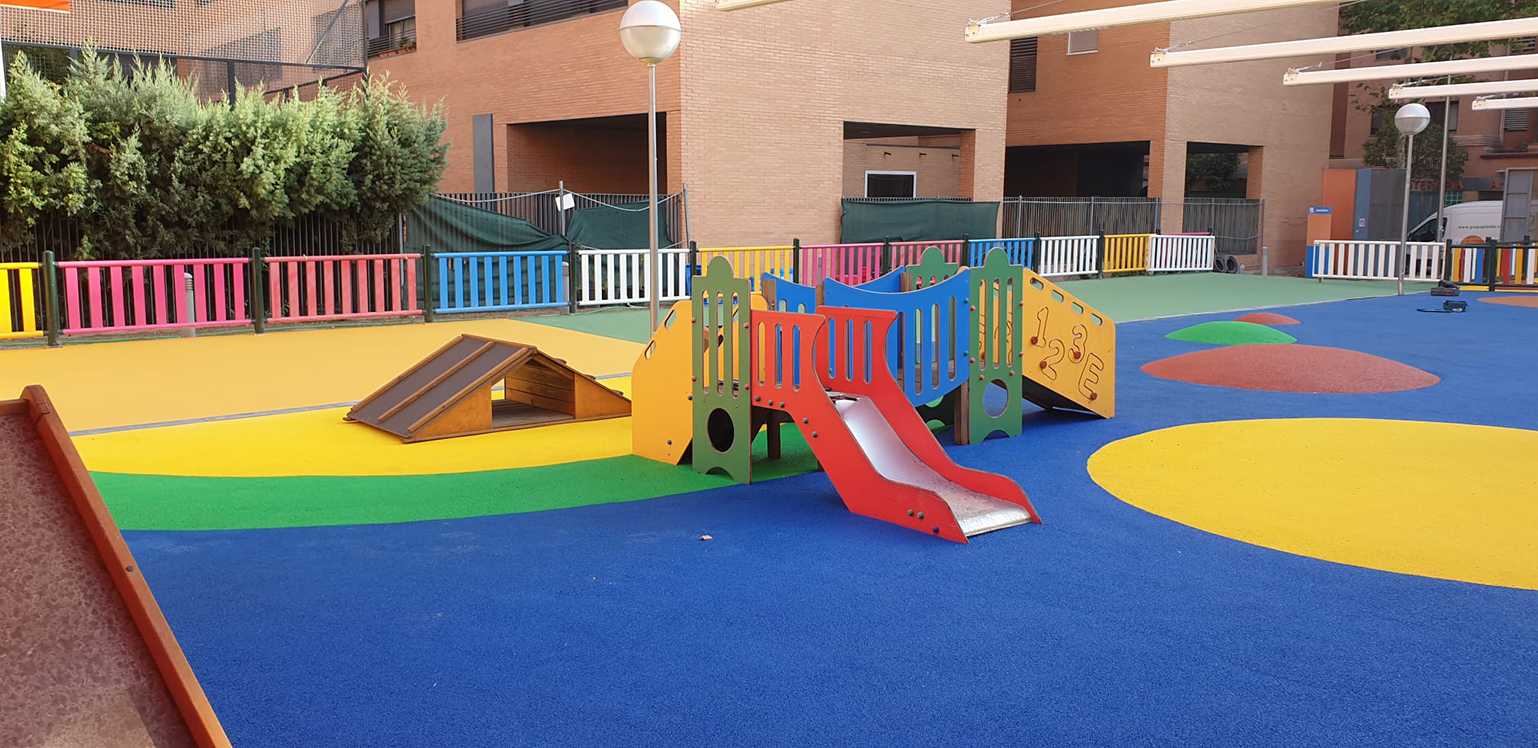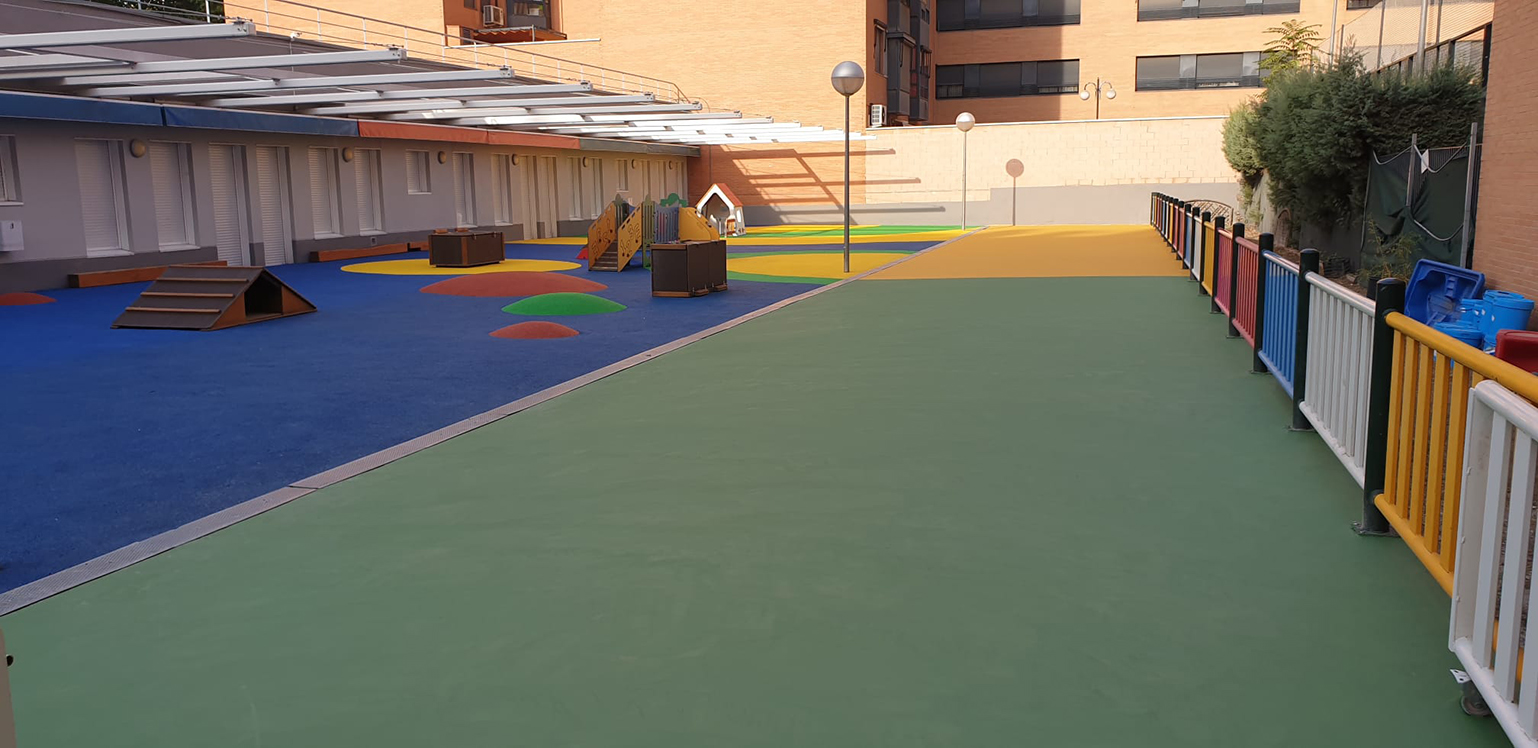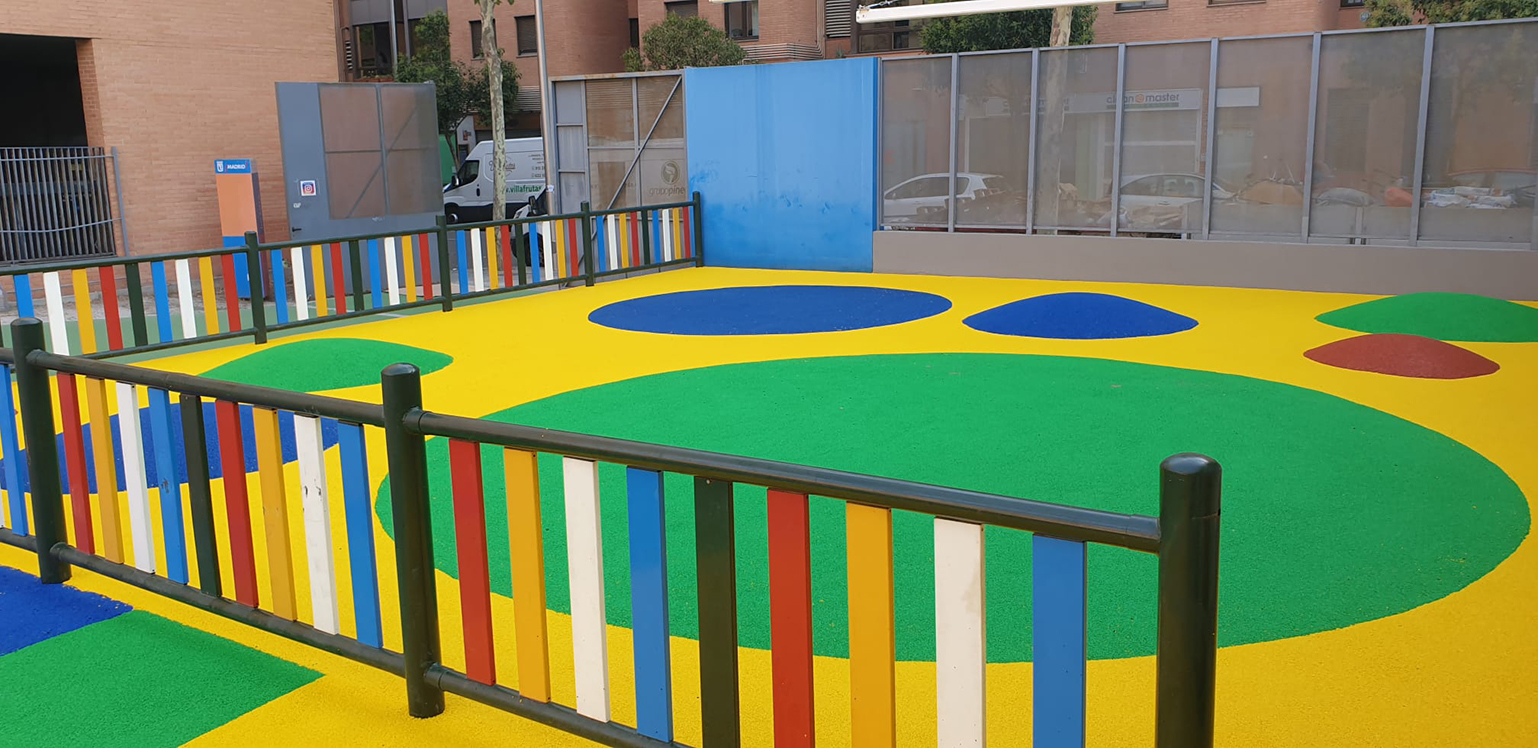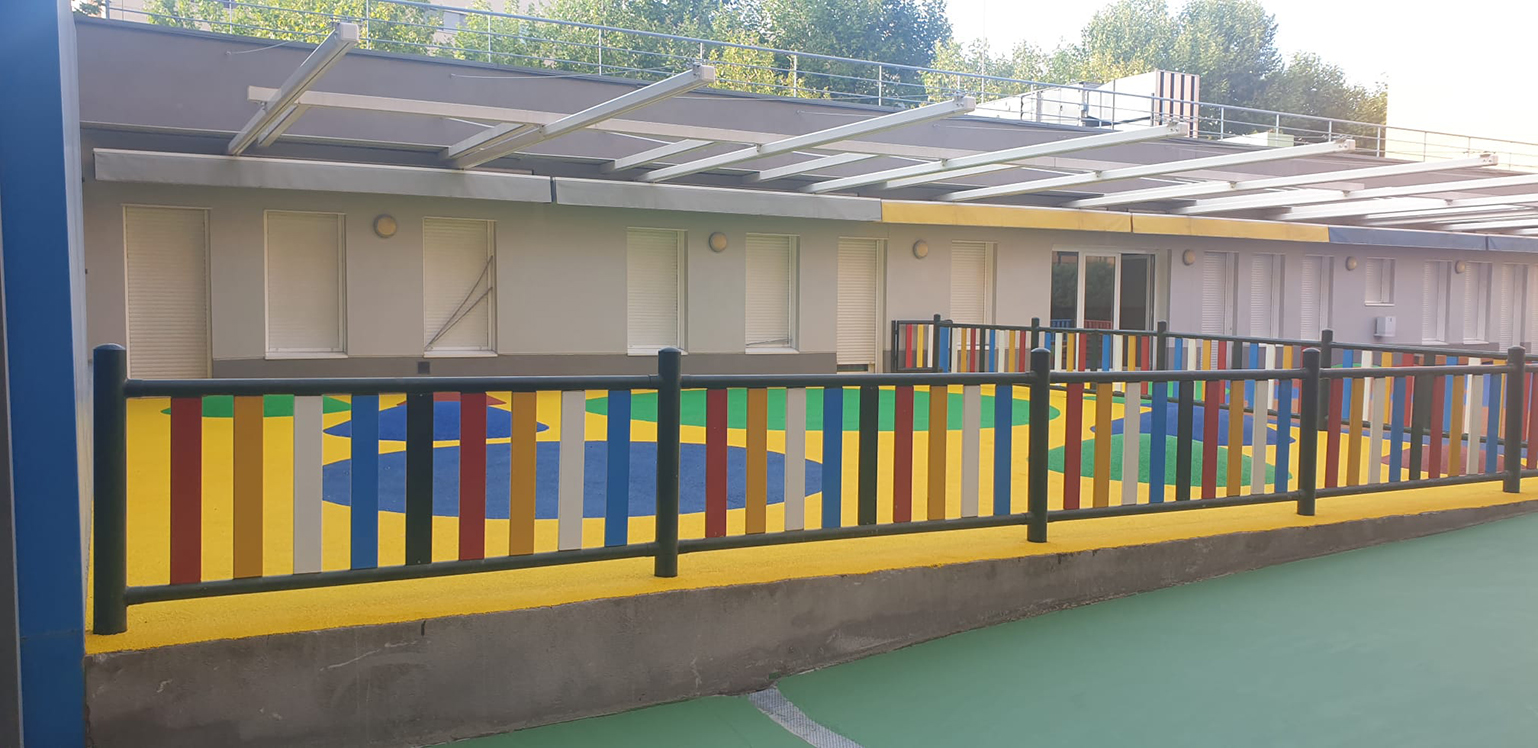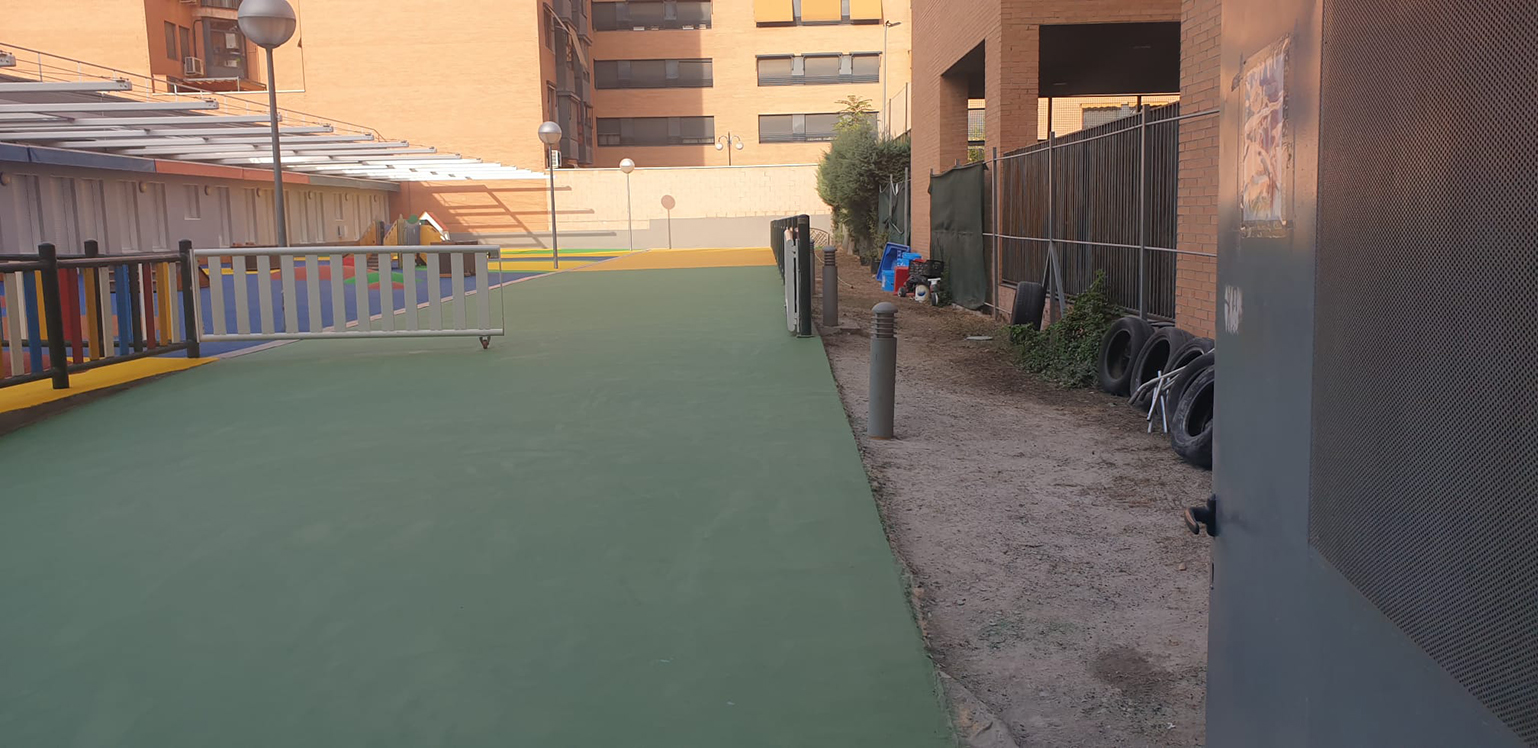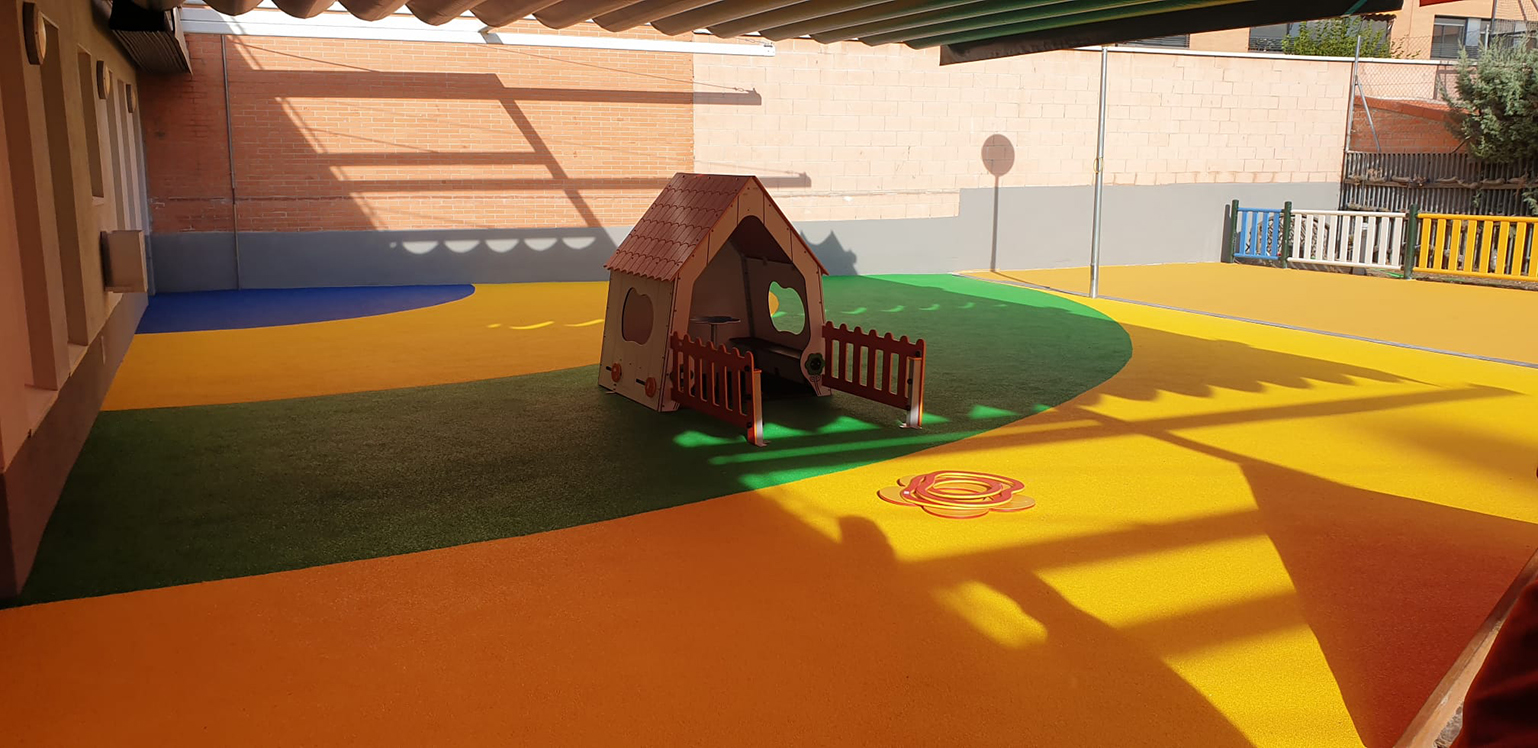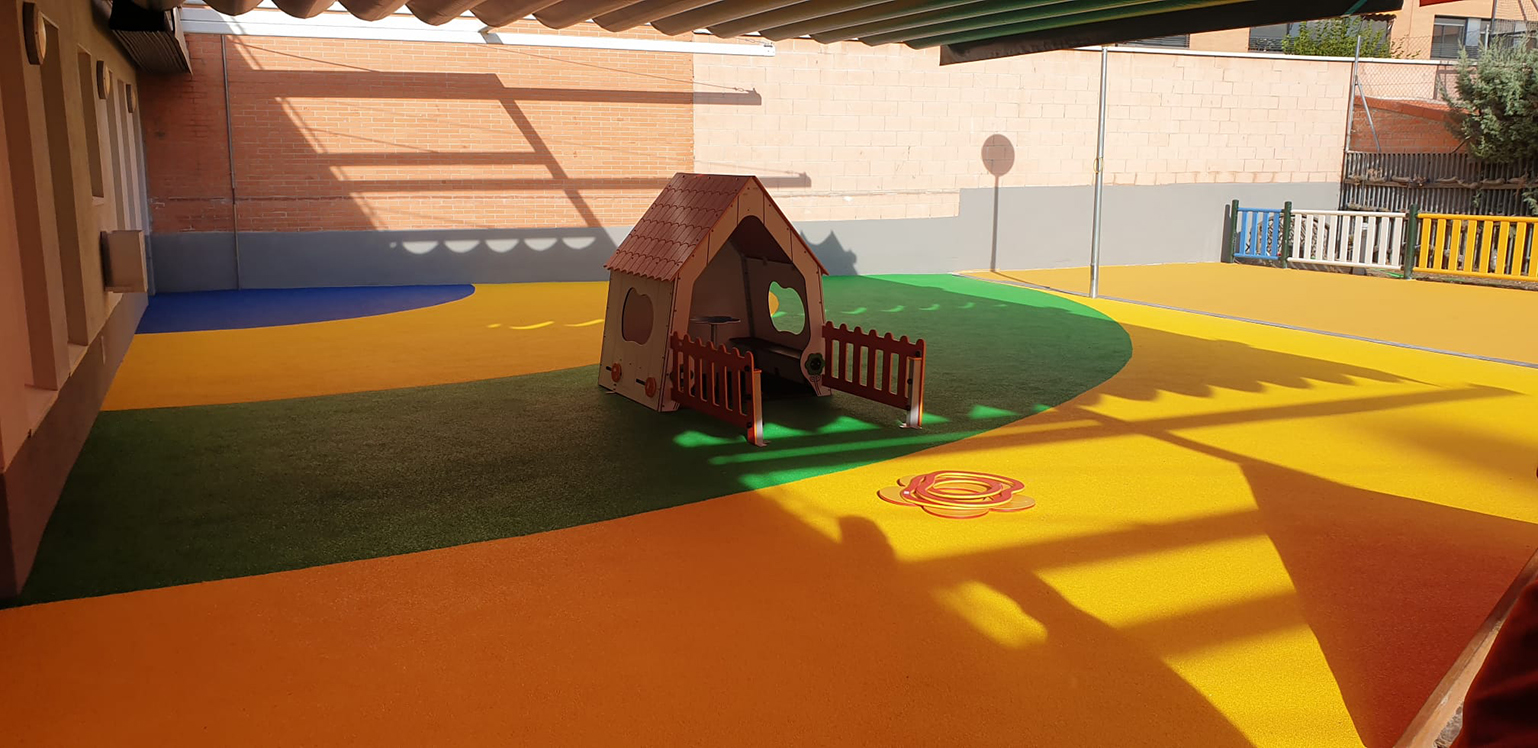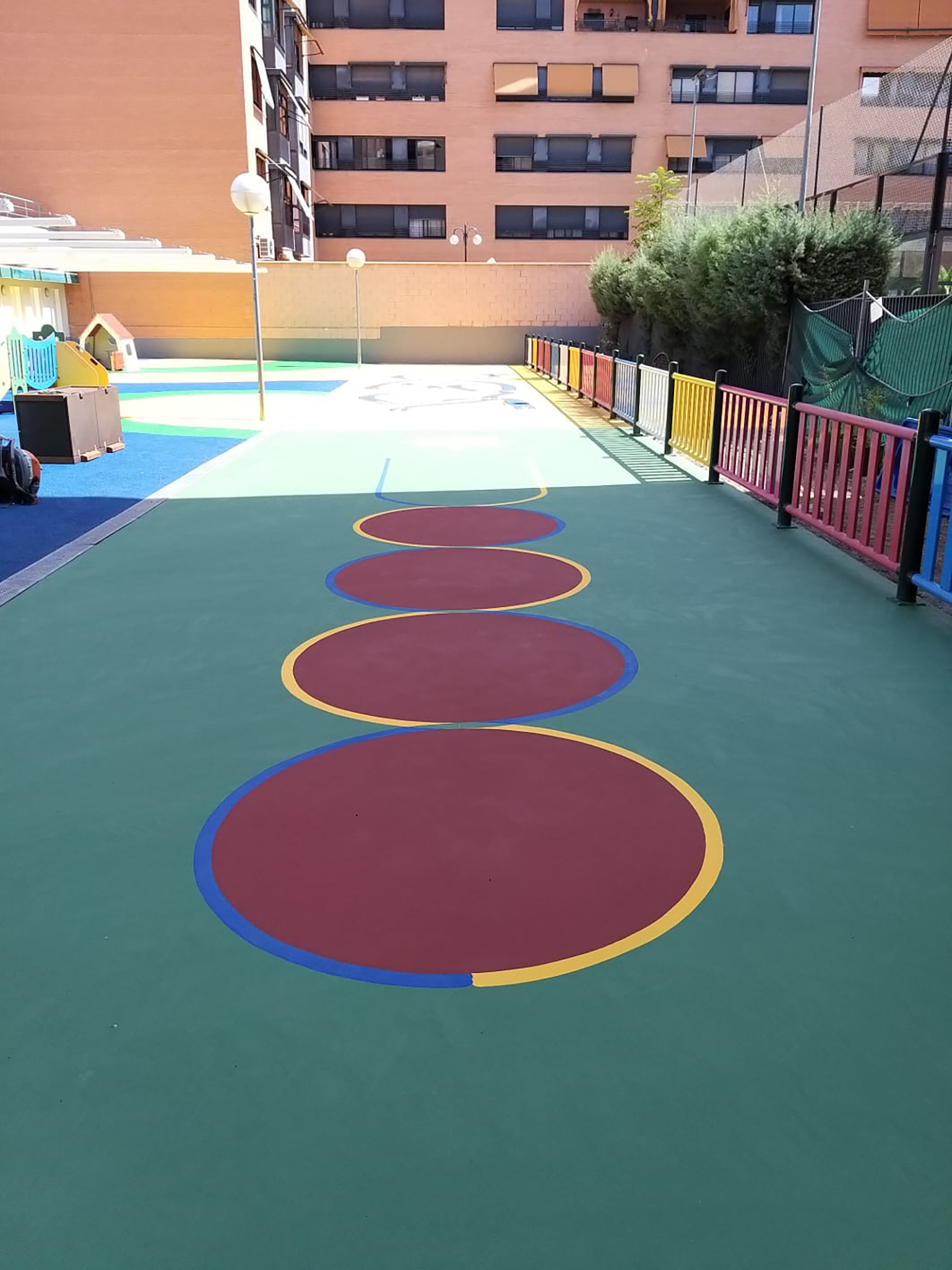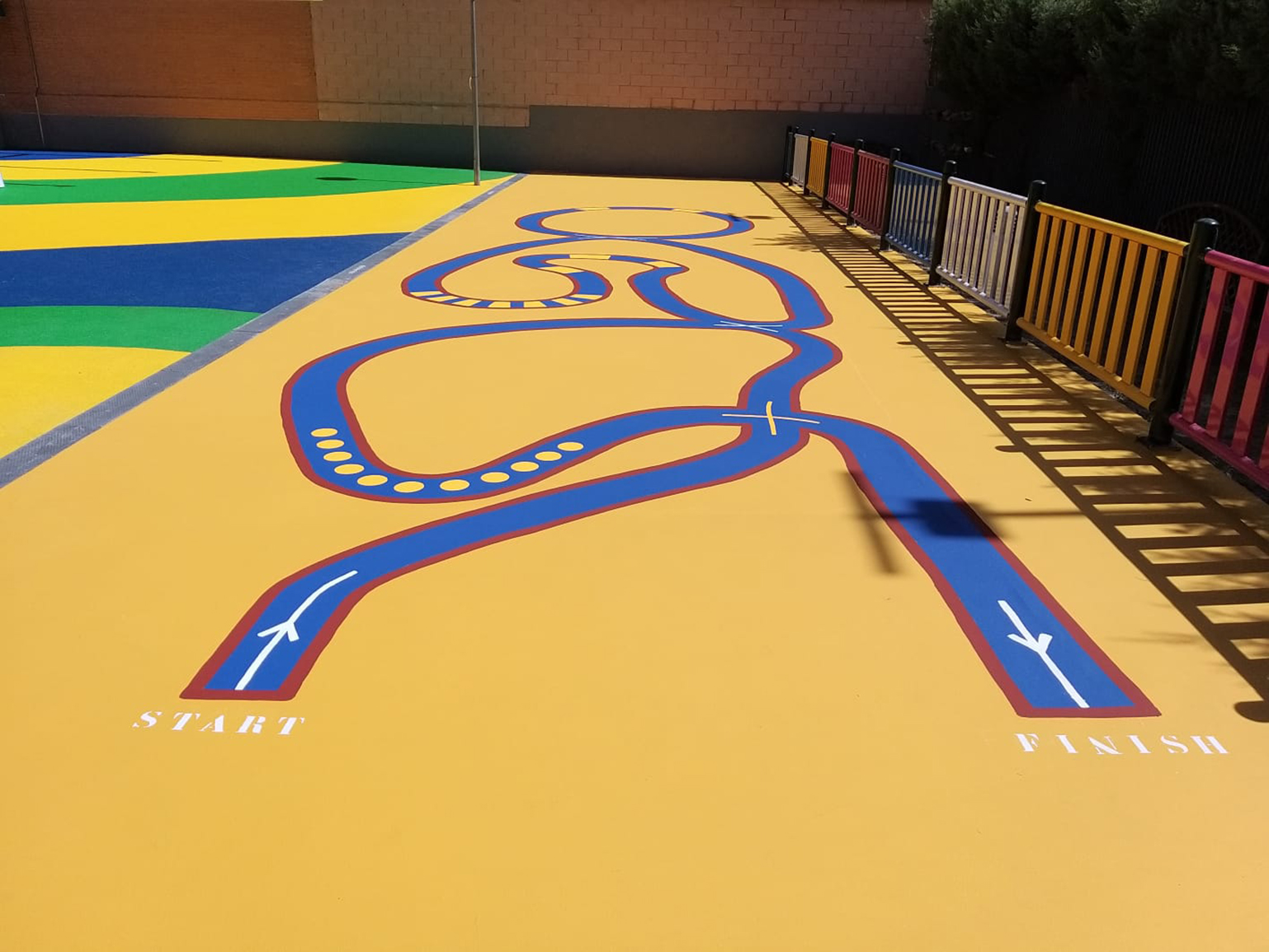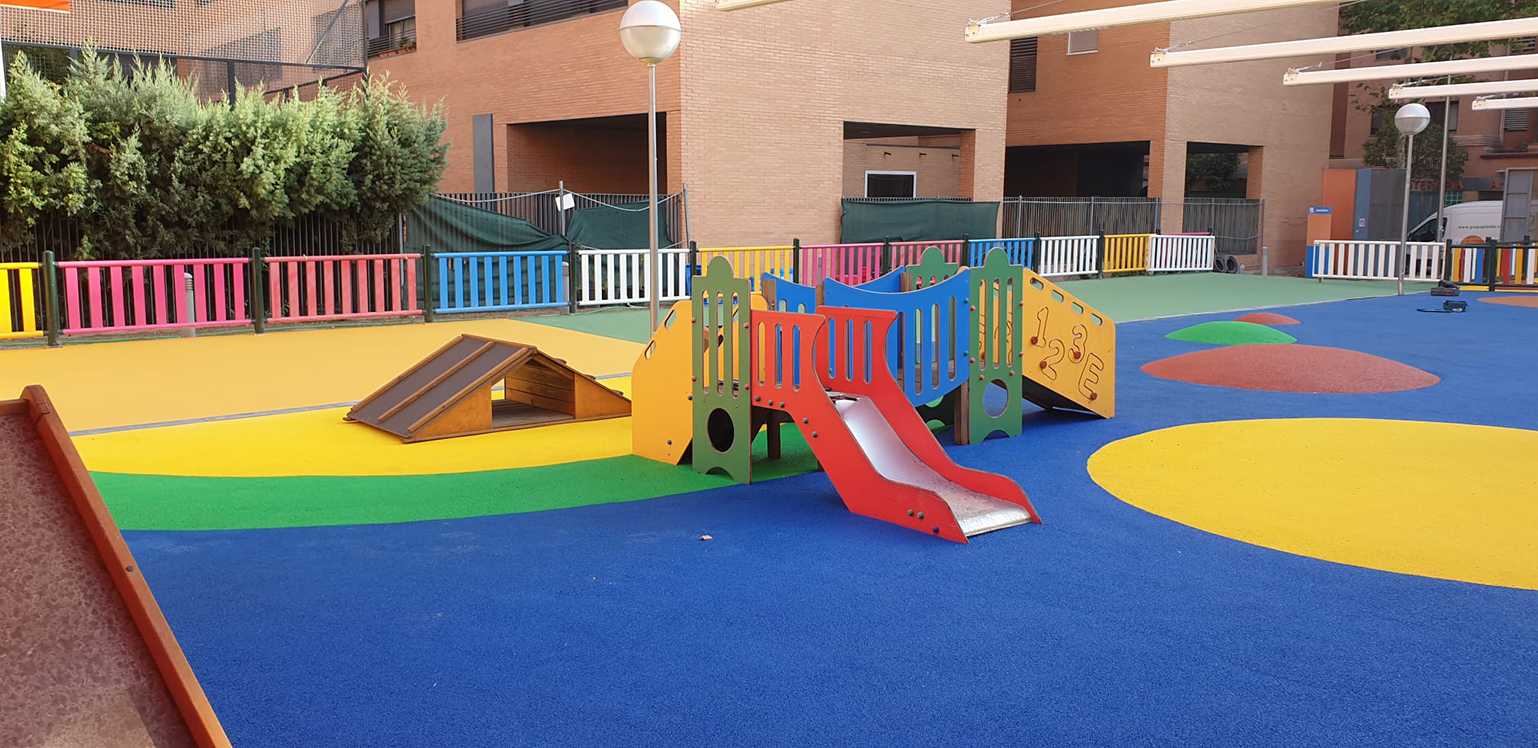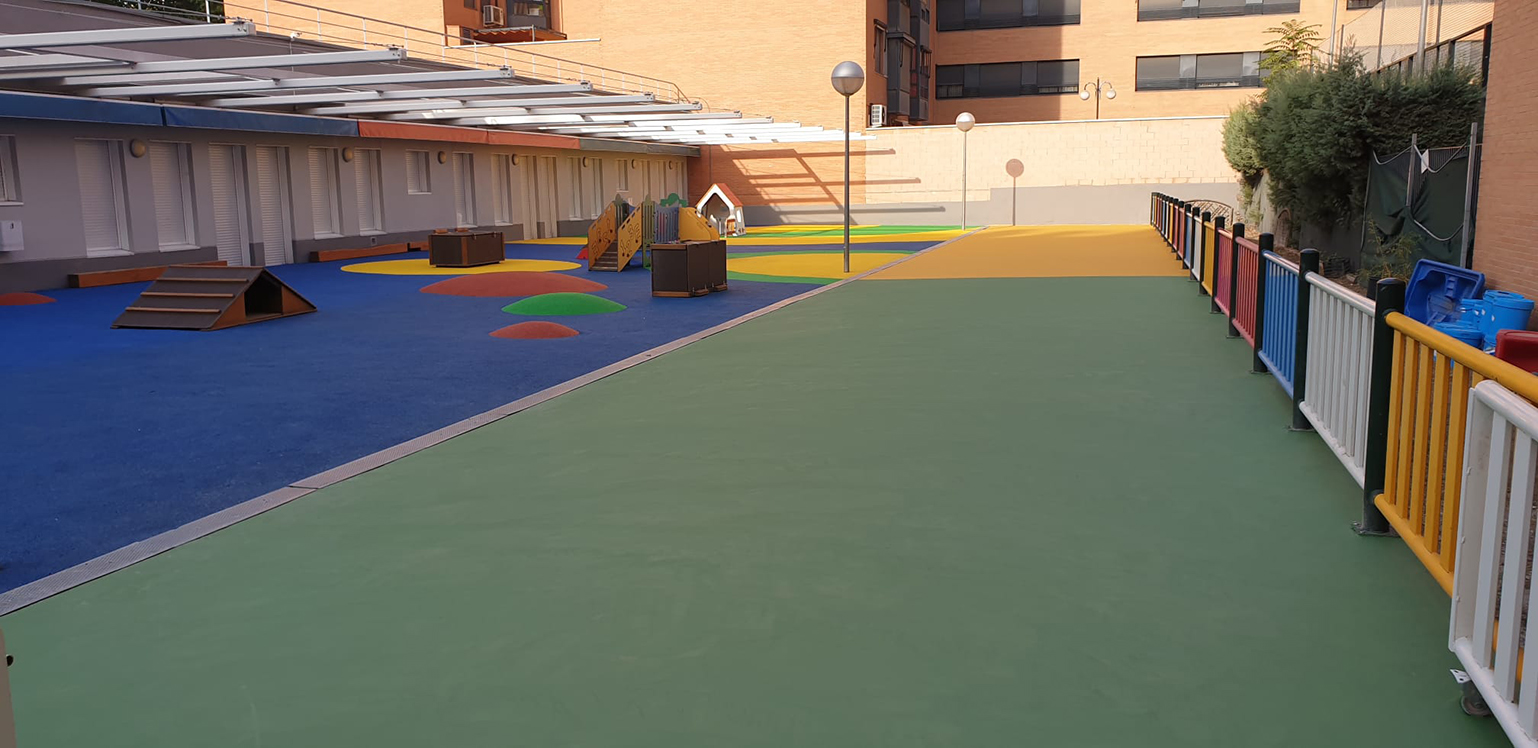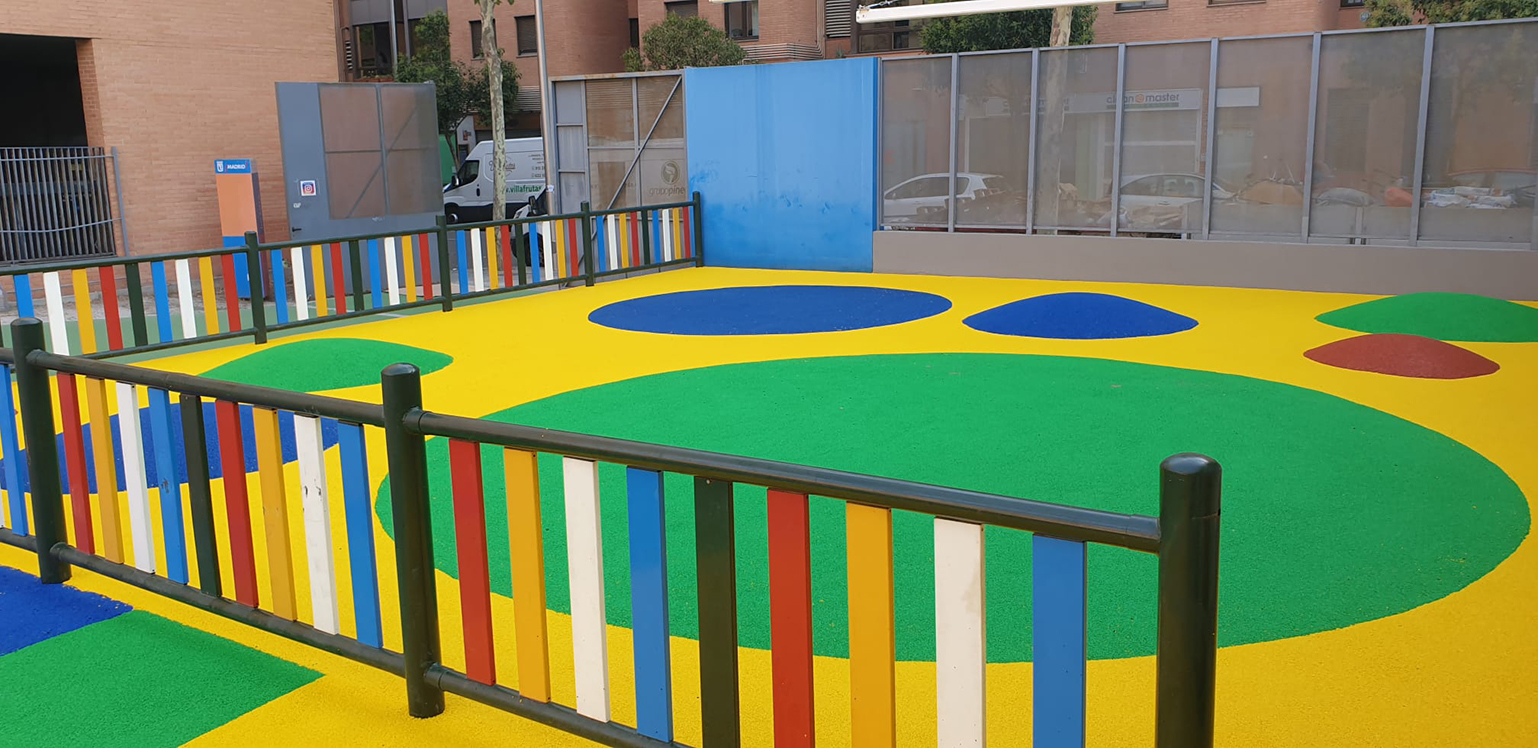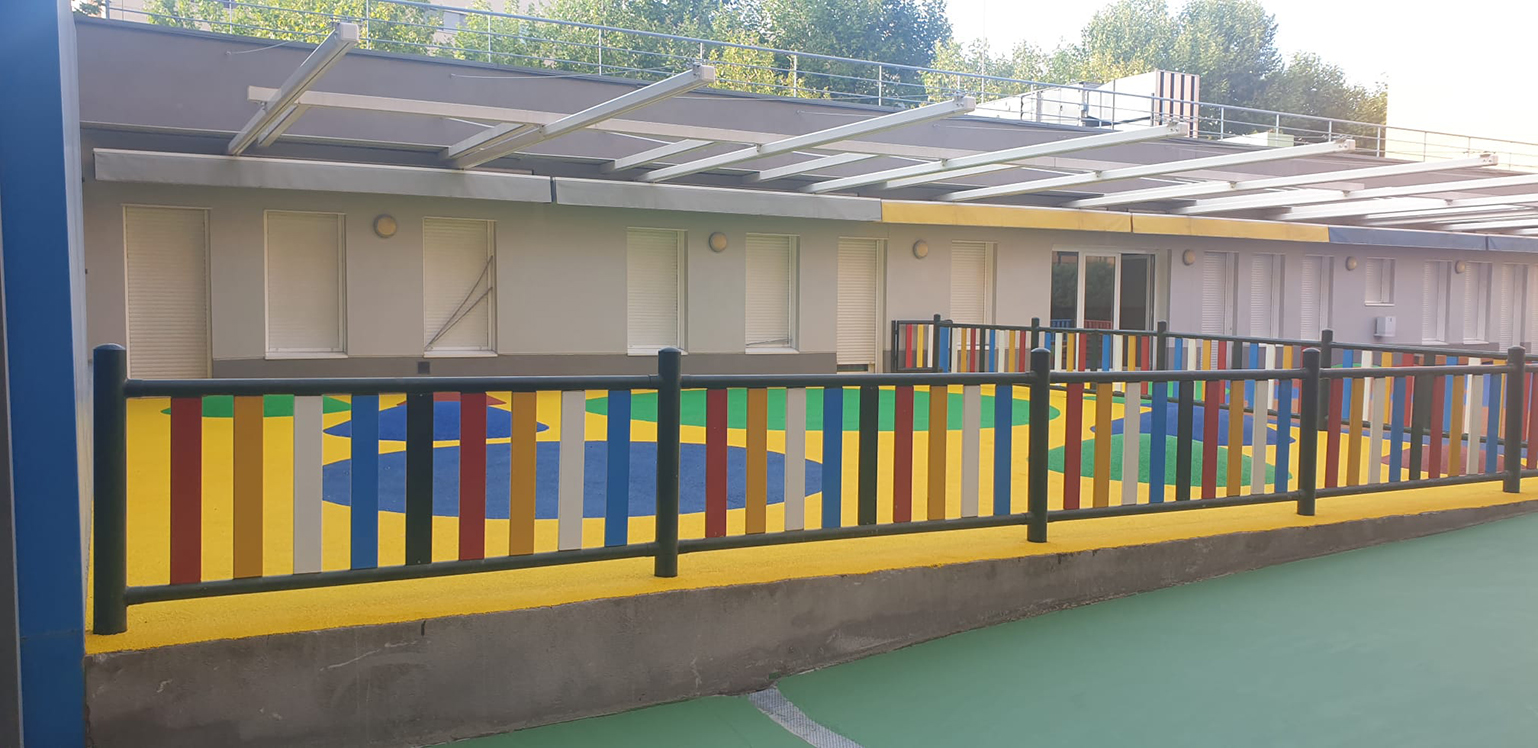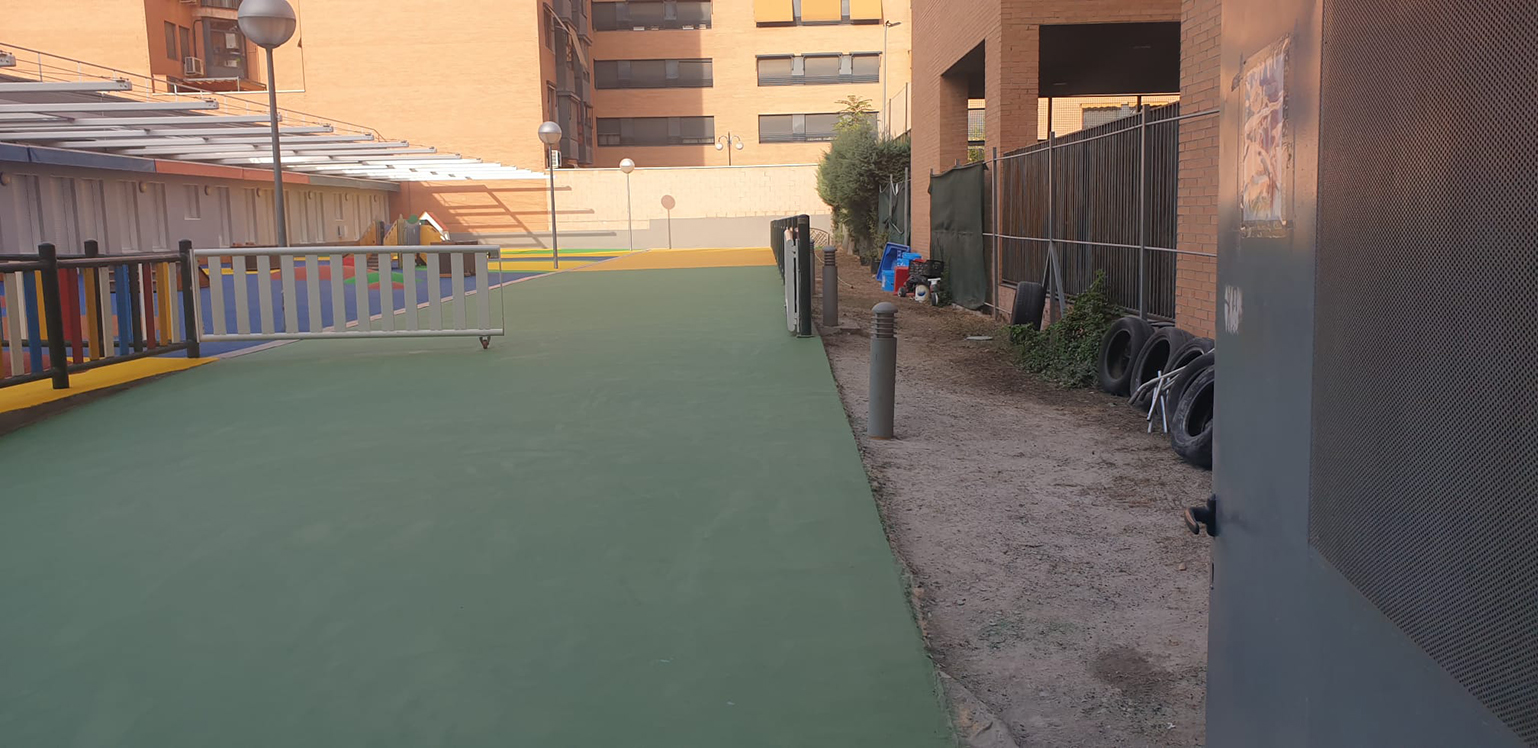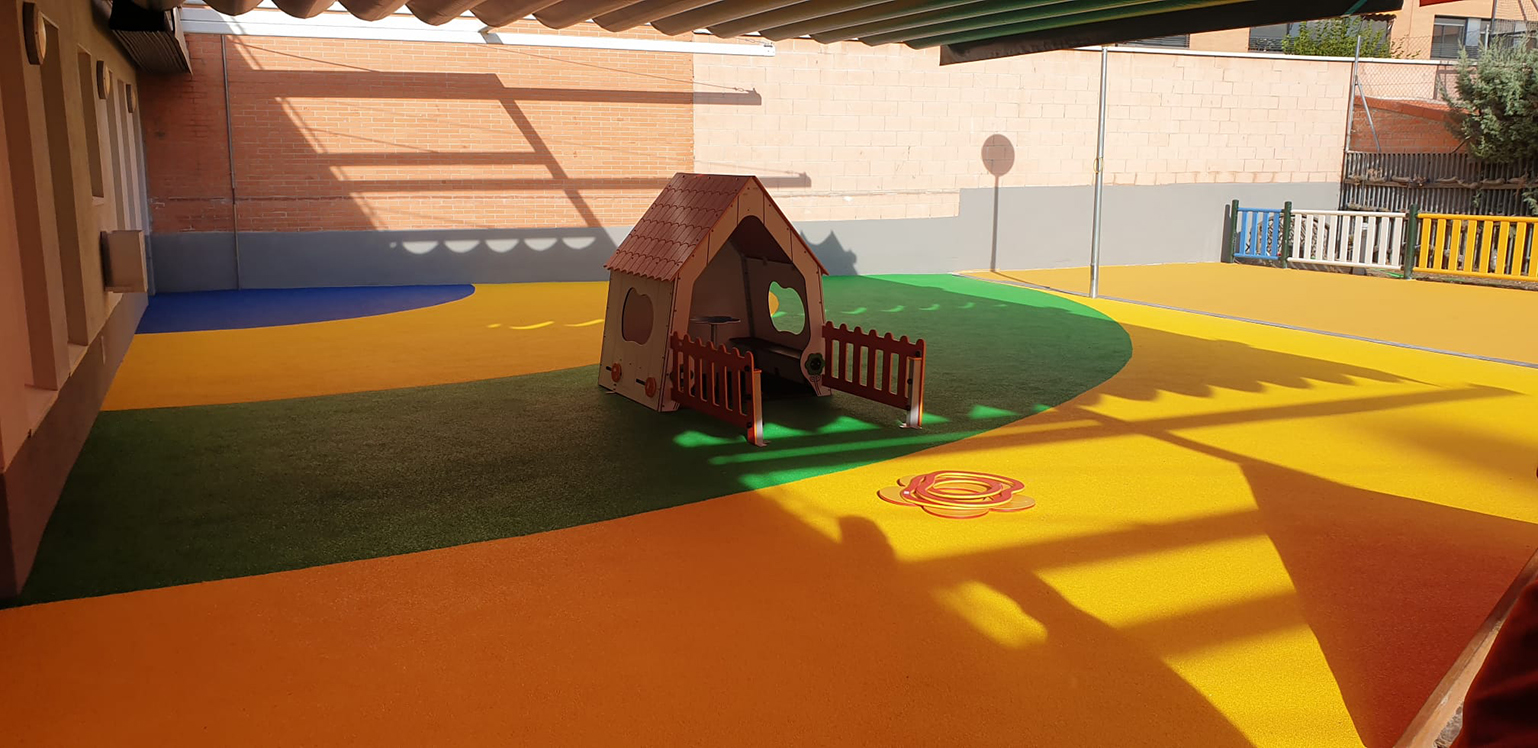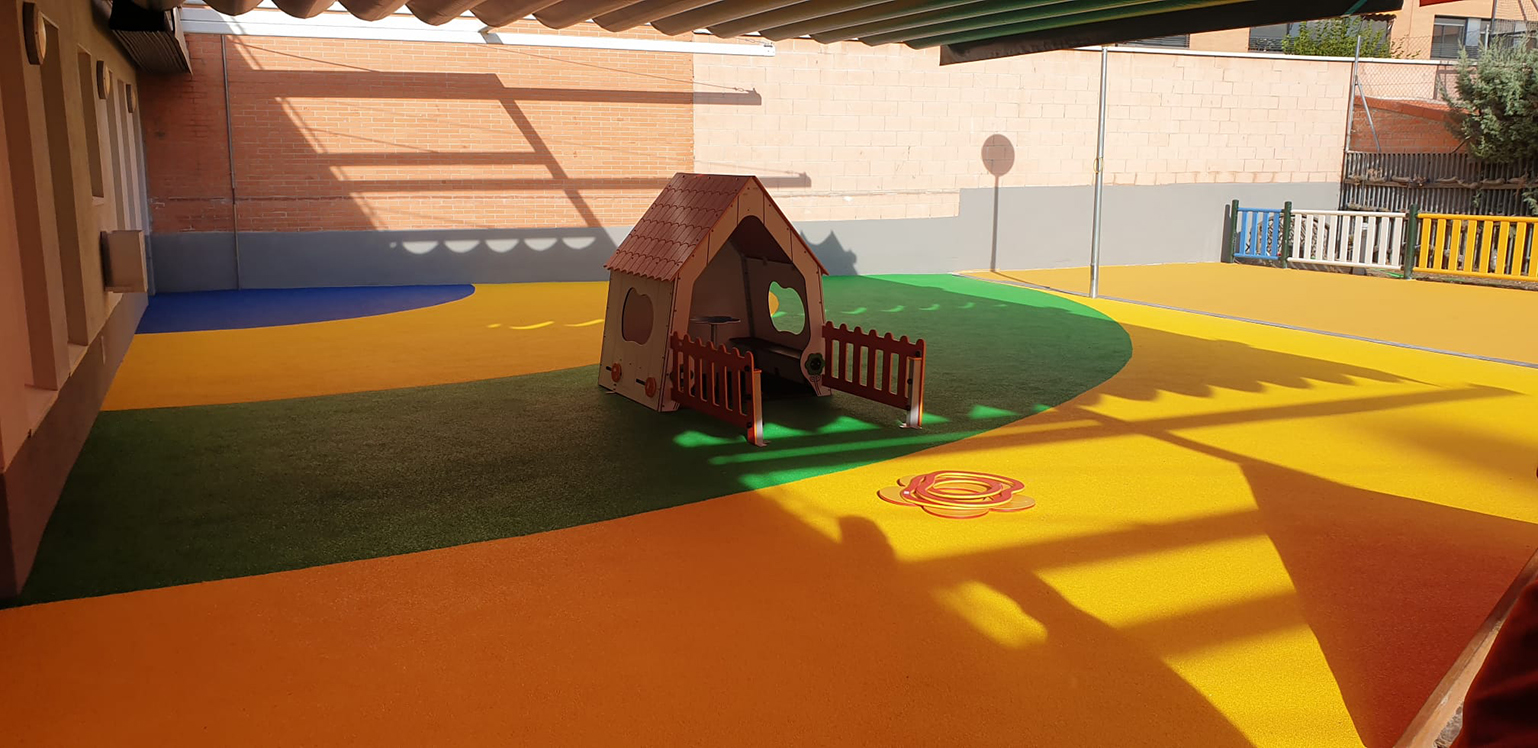 RENOVACIÓN PARQUE INFANTIL EN ESCUELA INFANTIL EL BARBERILLO EN ARGANZUELA (MADRID) 
The Pineda Group is a leading company in the installation of
porous concrete paving.
We are experts in this material and its qualities.
We are a construction company of
sports facilities
y
playgrounds
with decades and decades of experience. A leading company in the sector that operates under a very clear premise: to transform open spaces into leisure spaces that provide people with unique sensations. To achieve this, we make use of a multidisciplinary technical team, in-depth knowledge of the sector and a total professional vocation. We want to give shape to your projects. We want to give you the installation you need.