Pineda Group
Construcción de cerramiento de malla electrosoldada en Madrid

Construcción de cerramiento de malla electrosoldada 
Enclosures for sports facilities (tennis courts, multi-sports courts, paddle tennis courts, etc.).
Enclosure of plots
Industrial Enclosures
Mallas construidas con alambres de 50 kg/mm2 de resistencia.
Malla electrosoldada fabricada con procesos totalmente automatizados para darle una gran estabilidad dimensional.
Soldada bajo proceso de soldadura de contacto para otorgarle uniones limpias, sin rebarbas ni excesos de material.
Distintas dimensiones de cuadrícula en función de los niveles de resistencia y cerramiento requeridos.
Disponibles en negro sin tratamiento anticorrosivo, pre-galvanizadas, y postgalvanizadas.
Los lados horizontales del panel se encuentran libres de puntas, rebordeados por los alambres extremos. En los extremos verticales, se presentan puntas de los alambres longitudinales de entre 23 y 30 mm.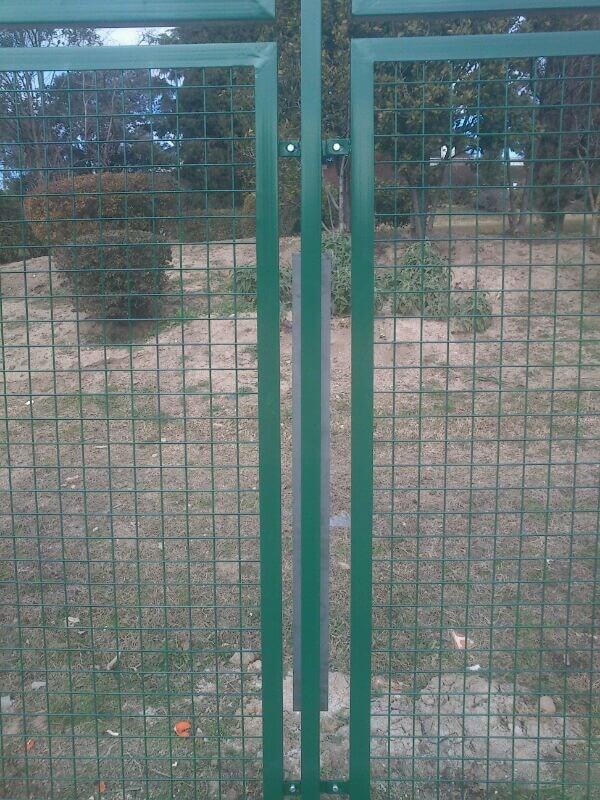 Contact us and our team will get in touch with you to offer you the solution that best suits your needs. No obligation!
Cerramiento de malla electrosoldada
CARACTERISTICAS DE LOS POSTEs
ACABADOS:
Gris (Hierro)
Galvanizado en Caliente
Zincado
Pintadas en Poliéster "Verde" (Ral 6005)
o "Blanco"(Ral 9010)
Consultar otros colores

FIJACION METALICA:
Pieza metálica galvanizada sendzimir 80gr/m2 de cinc como mínimo.
Plastificada al horno por fosfatación y posterior polimerizado. Con Tornillo inviolable de acero inoxidabl

PLACA METÁLICA DE 130X130.

Grosor 6 mm con 4 agujeros de 12 mm.
Placas autoajustables en interior de poste
4 Tornillos de ajuste 60xM8.